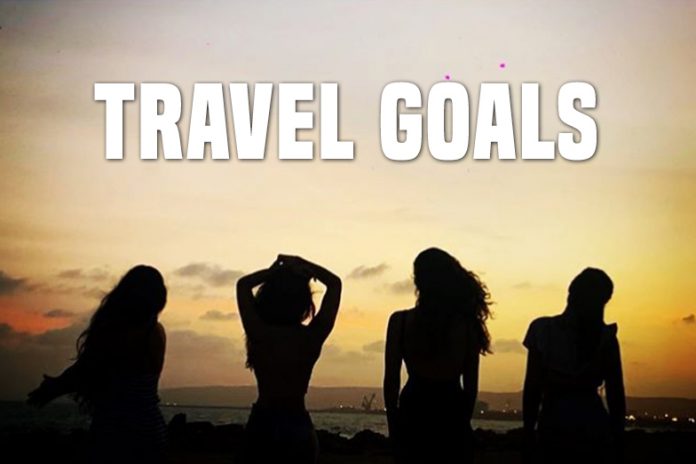 Ayesha Omer is fond of travelling and has given us some major travel goals. The Covid-19 pandemic has been hard on everyone. It restricted us all within our homes and being able to get out of our houses or to be able to travel was a luxury we definitely took for granted. Like us, many celebrities from our industry grew sick of the quarantine and were seen throwing back to their wonderful holidays, missing all the fun that they had. Ayesha also missed travelling a lot and we are hoping that as the situation gets better she will be able to travel again and continue to give us the travel inspiration we need.
Ayesha is throwing back to a time she travelled to The colosseum, Rome, Italy. "I guess Summer 2020 is just going to be a series of throwbacks", she writes. AHH, we feel you, sister!
This is a lovely snipped of Ayesha from the time she went to Mykonos Island, Greece. What a sight it is to watch people just enjoying their holidays with no masks and no worries – Damn you, Covid!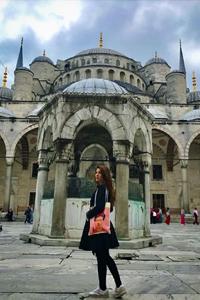 Ayesha looks ravishing in these pictures from her trip to Istanbul Turkey from 2017! Turkey is definitely our top most favourite travel destination and it feels like a home away from home.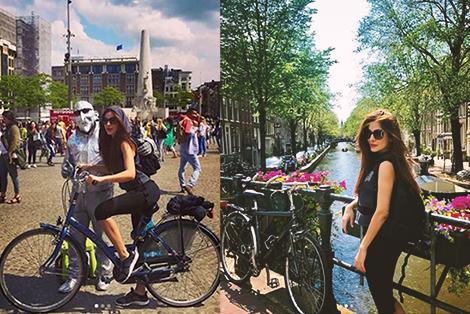 Amsterdam
Ahh the simple pleasures of life! Ayesha cycling her way through the streets of Amsterdam write's "Where biking isn't just a quarantine life hack".
New York
Friends on a vacation? Can't get any more perfect than that. Ayesha with her colleagues/friends, just casually strolling around NewYork and sharing a laugh.