The grey days caused by the pandemic where we can't hang out but have to stay occupied at home, here's where Umair Jaswal's rendition for Alamgir's famous track 'Gagar' lifts our mood. The newlywed singer has always been known for his splendid pop rocks, set with the moves of his own, these all hints contribute a lot to his accomplishments.
Ever since this performance has confronted the internet, we surely can't stop listening to it.
In just the initial two days, the song hit over 4 million views. Having set the hashtags of its own '#GagarFever' and "#GagarKick", the track is also an appeal to the eyes as the singer can be seen dressed up in a funky style, thanks to the neon hues, the gestures and jumping dabs.
Regardless of the age, you must give it your ear at least once as it has so far boosted the moods of millions.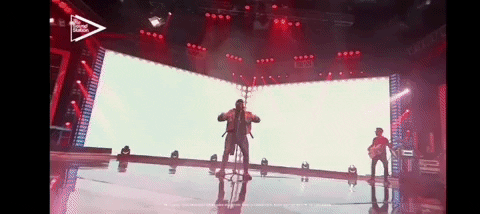 The platform where this rendition is displayed is Velo Sound Station. It was launched on 20th November 2020 and released some worth listening tracks including Atif Aslam's.
Gagar's original version by one and only Sir Alamgir also reached the peaks of success at its time and still it can be heard at the ceremonies.