The soft fabric, vibrant colors and the light and breezy feel, we love everything about the lawn season. The unlimited visits to the tailor, lace shopping sprees to find the exact shade of seerhi lace or jhaallar and the bill that almost always exceeds our expectations. Buying lawn joras and getting them stitched has become the essence of spending your summers in Pakistan. As we bid farewell to the lawn season, let us give you a list of our five most favorite lawn outfits flaunted by some of our favourite women in the media industry.
Syra yousaf wearing Cross Stitch
Syra has been the face of Cross stitch for a while now. While she looks beautiful in whatever she wears, we find her looking exceptionally stunning in this beautiful yellow and green dress from the brand Cross Stitch's festive lawn collection 2020. It was a tough calls choosing just one of her looks as our absolute favourite but we eventually decided to go with the summery yellow.
Eman suleman in Zara Shahjahan
We love Eman Suleman in this beautiful sky blue three piece ensemble by Zara Shahjahan. Zara Shahjahan is one of my personal favorite brands that has a unique way of introducing modern designs while keeping the originality of Pakistani fashion intact.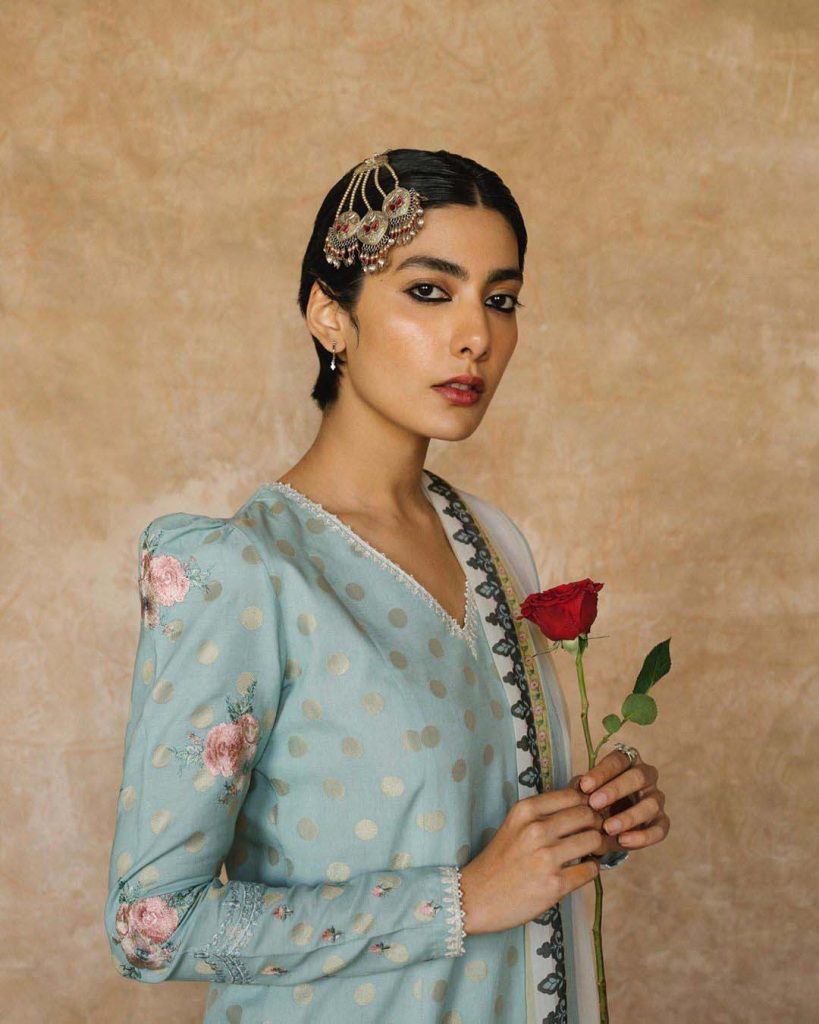 Aiman Khan wearing Khaadi
Khaadi is one of the oldest brands we remember from our younger days when the lawn fever had just begun to appear. Khaadi has a massive following and has outlets all across the world. It is one of Pakistan's largest clothing brands. Aiman khan wore a good old khaadi jora and looked amazing.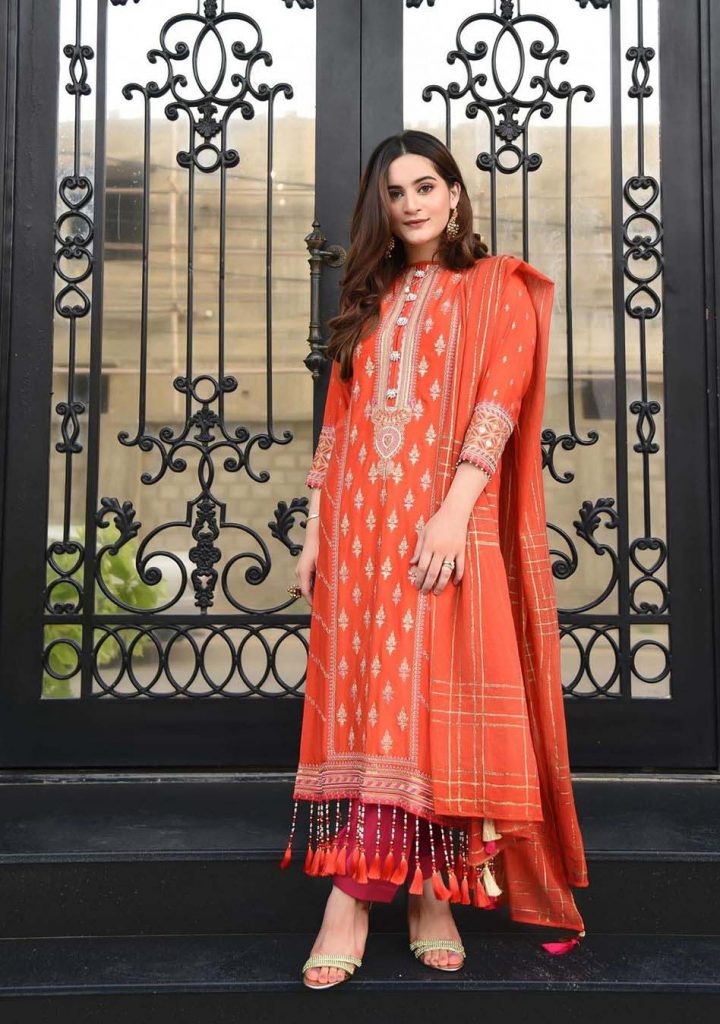 Ayesha Omer wearing ELAN
Ayesha Omer has a sense of style that never fails to impress. Her brilliant sense of fashion allows her to stand out from her fellow colleagues. We believe that white never goes wrong especially for a day time event. Her beautiful attire by ELAN is classy and the perfect kind of formal wear everyone needs during the hot weather in Pakistan.
Haniya Amir wearing Shiza Hassan Lawn
We tried to keep a variety of colors in the dresses we chose as our favourites but you may be able to tell we have a clear bias towards white. Hania Amir looks ravishing in this white dress from Shiza Hassan luxury lawn collection 2020. The amazing photography gives Hanoya and her lovely choice of clothing some bonus points!