Are you a Pakistani away from home and your friends just don't seem to understand why you can't stop obsessing over Pakistani food? They have ordered the best pizzas in town for you but still miss Ammi ke hath ka khana. Is your nostalgia for desi food becoming a lil annoying for your friends? Well, we suggest you make your friends try these Pakistani delicacies for them to really understand what the hype is all about.
1. Biryani
Everyone knows biryani and people from all across love it. But you have to try the original Pakistani Biryani (aloo wali – yes we said it!) to really know the taste of good biryani. Make your friends biryani using your Ammis recipe or just take them to the best desi restaurant with the most authentic food. They will love it just as much as you do, if not more! Biryani can often be a lil too spicy for people that are not used to eating spices, so make sure you have the perfect raita to go with it.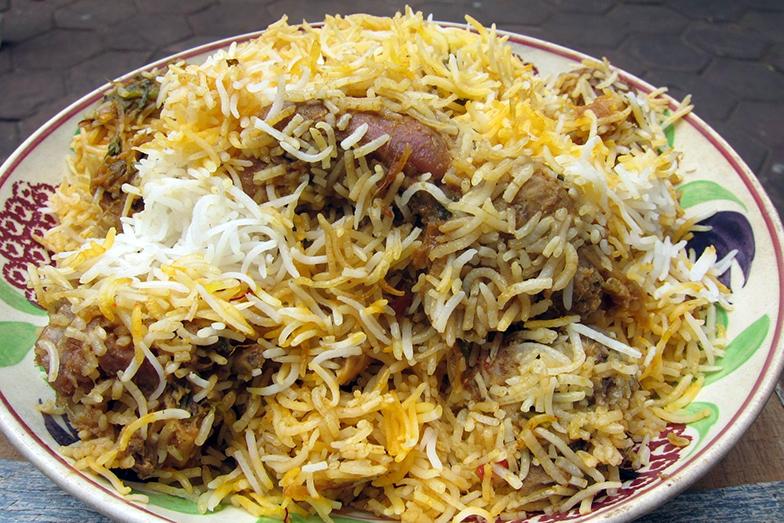 2. Kabuli Pulao
Ahh nothing like a good meaty pulao with raisins and caramelized carrots shredded on top! This is a perfect treat for your friends if they are meat loves. The juicy and tender meat, the smoking hot rice with a tinge of sweetness from the raisin, we love pulao! You have to make everyone try it to understand the hype. Pulao might also be a better option for friends with low tolerance for spices because it is savoury but not very spicy. A tamatar ki chutney or raita can be served as a side.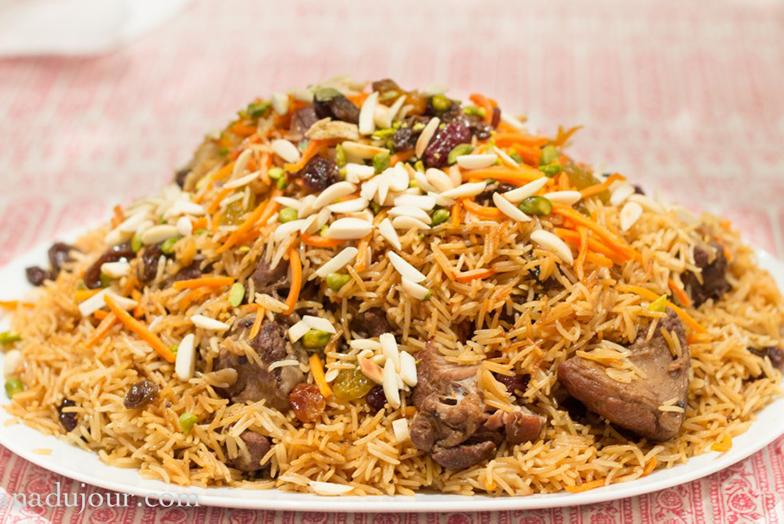 3. Chicken karahi
Chicken Karachi is another famous Pakistani dish for your friends to try. There are a million recipes out there for you to try and each one gives you a delicious result. Make sure you garnish your Karahi with some fresh coriander leaves and ginger. Chicken karahi can be best enjoy with some garma garam naan.
4. Paratha
Paratha is one of the best desi foods! Whether it is a plain paratha with chai or it is an aloo paratha stuffed with potatoes or a keema paratha with delicious minced meat filling, we love them all. Parathas are usually considered a breakfast food but we can have them anytime, anywhere! Make your friends try the best parathas you can find and they will be forever indebted to you!
Pro tip: make your friends dip every bite of their saada paratha in sweet tea for the ultimate Pakistani nashta experience from your childhood.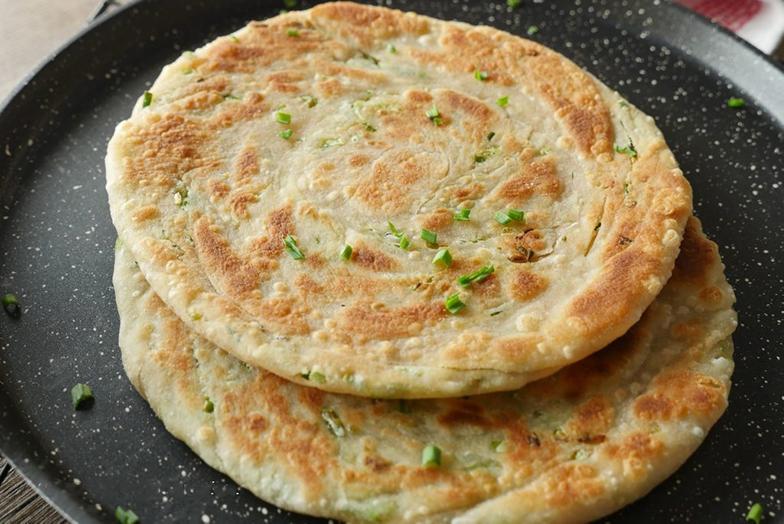 5: Chaat
Chaat – the very famous street food of Pakistan is a mix of so many good things. From boiled chickpeas to fresh finely chopped vegetables topped with crunchy goodness of papri or sev. It is the perfect blend of sweet and savoury and tangy. It may look like an easy one to make but it is definitely not easy to get that perfect taste! But once you do, you and your friends are going to love it.
6. Kebab
Kebabs are basically juicy minced meat mixed with a blend of all the right spices cooked on a low flame until tender. Kebabs are also a famous part of cuisines from different countries like Afghanistan, Iran, Turkey etc. So you have to really find the best kebabs to prove why your country has the best ones. Chapli Kebabs can be a wonderful choice of kebabs to treat your friends.
7. Saag
This is a treat for your friends that do not eat meat. Saag is basically a dish cooked by boiling and cooking mustard leaves until you have a fine paste. The perfect saag takes hours to cook and is then topped with a generous amount of desi ghee! Pakistani saag paired with makai ki roti is super delicious!
8. Gulab Jamun
We could not wait to get to the sweet part of this list. We don't know a single person that does not love garam garam gulab jamun dipped in sheera. This is a MUST try for your friends especially those that have a sweet tooth like us.
9. Jalebiyan
Another delicious meetha for you and your friends. The sticky and sweet jalebian are a delight for all sweet lovers. Jalebian, too, we think are best served hot!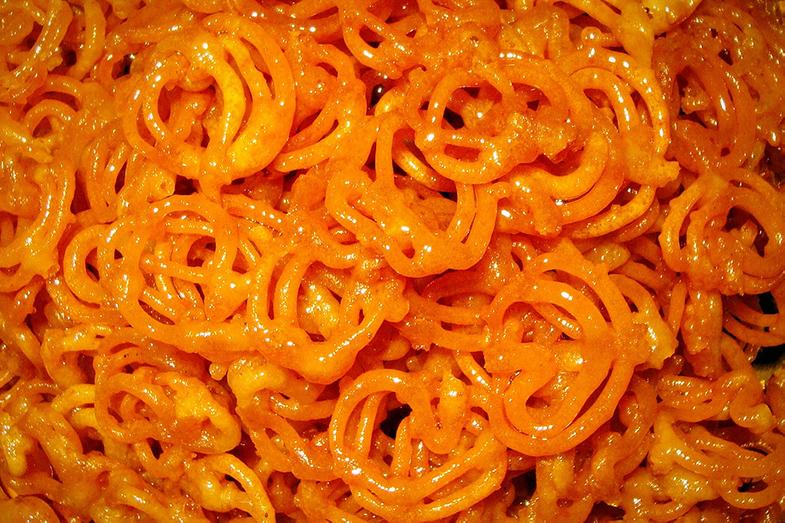 10. Rooh Afza
We know this isn't a food but a drink but we just had to include RoohAfza to our list. It's literally like the national drink of Pakistan and a major part of our childhoods. Your friends can have it with milk or with water and it can be a perfect drink to go with all dishes mentioned above. It has a very unique taste and it can take a while for your friends to develop a liking for it.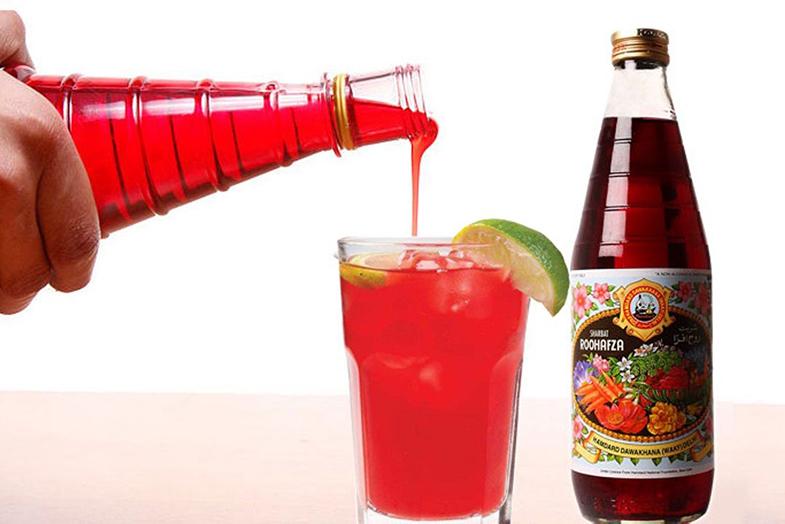 We are hungry just by writing this down. Make sure to make your friends try all of the things mentioned above. If you guys have anything more to add to our list, please mention in the comments below while we go get ourselves a desi snack!