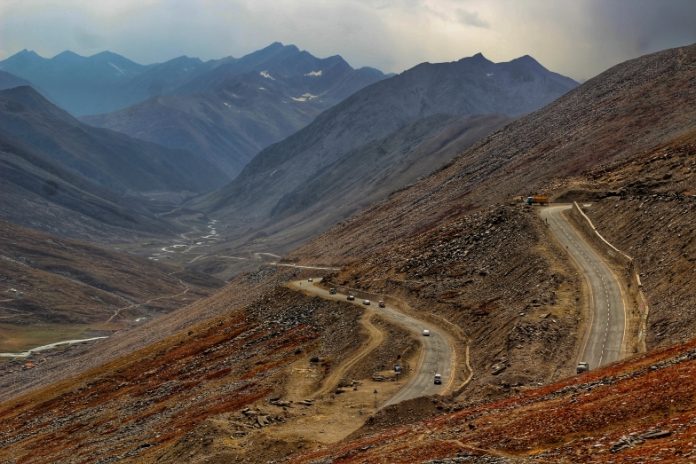 Travelling is great. You'll come across many people in your life that will claim that they love travelling or proudly flaunt the number of places they've been to. But how good of a traveller they really are? Travelling responsibly is of utmost significance and it speaks volumes about who you are as an individual. Your travelling experience is so much more than just visiting places and taking pictures for the internet. It is to really experience the place like any person that lives there would. But we have often seen that places that have a large number of tourists coming in offer suffer massive environmental & social deterioration. It is so important to travel in a way that it is not only a wonderful experience for you but also for the place you visit. Entertainment Couch gives you a few tips to be a better traveller.
Be responsible
Be a responsible traveller and make sure that wherever you go, you only leave behind your footprints. To truly experience your travel, you must care for a place like any person living there would. Make sure you do not indulge in any activities that can be harmful to the environment of the place that you visit.
Be civil
Every local that you meet on your travel adds to your experience. Similarly, you also represent the place you come from. It is important for you to have a civil attitude with everyone that crosses your path. Sometimes, travelling to places with language barriers can be especially frustrating. You must be patient as you go about your journey. Leave a pleasant memory for everyone you meet.
Engage more
Get to know your streets and local food vendors. Take the local bus. Have a conversation with an old person in the park. Play with a little kid in the street. You'll have something to learn from every person that you come across.
Buy Local
It's always best to give business to local stores. While it adds to your experience of shopping from local shops, it gives their economy a boost. This can eventually help them to sustain their tourism.
Minimalism is the new cool
Having a minimalistic attitude will make your travel very cost effective and will also save you lots of time. Don't obsess over outfit changes and the perfect matching shoes, the lesser you pack, the easier for you to move around. There is absolutely no need for carrying extremely valuable goods with you.