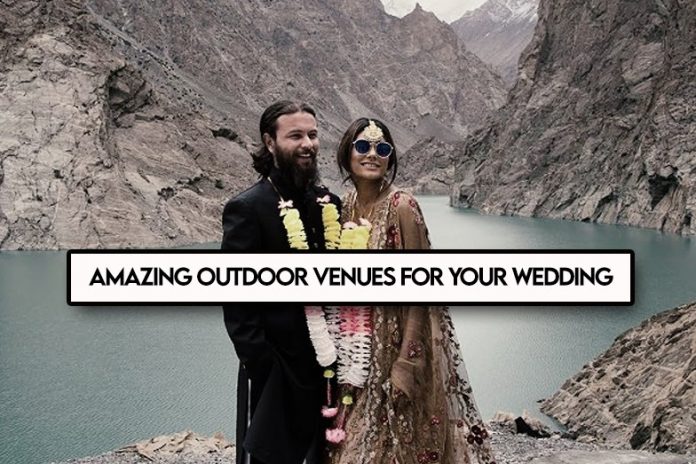 Destination weddings can be a lot of fun and are becoming increasingly common too. Now, you may be thinking that they are extremely expensive too. Yes, if you are doing it Seychelles. But you can have your dream destination wedding right here in Pakistan. Wait, hear us out. It's totally doable. There are some absolutely beautiful places in Pakistan that can serve as the perfect location for a destination wedding. You can come up with a very exclusive guest list that includes only your family and close friends. You won't even offend the people that you do not invite because we have noticed that destination weddings normally have a limited guest list and there is a pandemic happening right now!
Here is our list of five places where you can totally make your destination wedding happen.
The French Beach
Ahh, a classic beach wedding! French Beach is an exclusive beach in Karachi, located near Paradise Point. The location offers 95 beach huts where you can accommodate your guests. All you need is a canopy with some wooden chairs and cocktail tables with floral arrangements presented on them. You do not have to worry about the minute details, the beach, and the sunset will add all the aesthetic to your event that it needs.
Khaplu Palace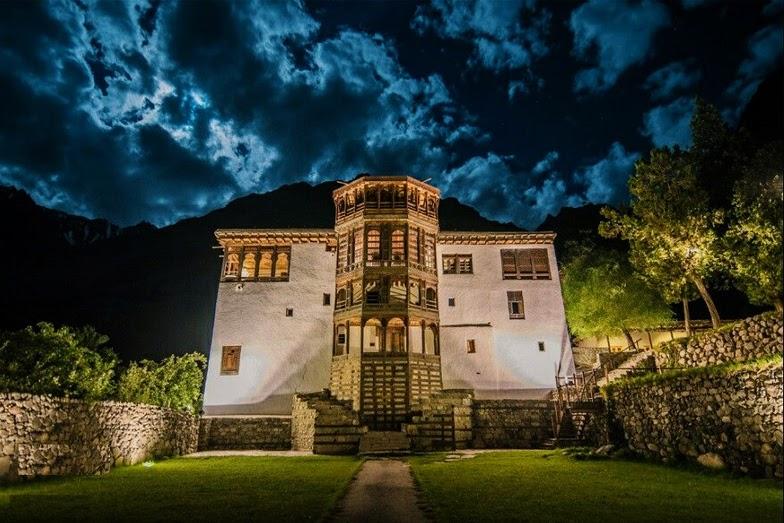 Remember the drama Diyar-e-Dil by HUMTV and the beautiful house that Agha Jan and his family lived in? Well that was the Khaplu Palace in Gilgit Baltistan. It has a beautiful architecture and looks very royal. You can dress up traditionally and look like a royal couple in your wedding pictures.
ProTip: hand the Dulha a nice big sword if you want to go all out!
Hunza Valley
This place is breathtaking and everyone that we know who has been here, just wants to go back. It is clean and peaceful and the people here are super nice and friendly. You can have a wonderful wedding planned here and the locals will be more than eager to help. It is very important that you make sure that you leave the place as clean as it was when you first got here. The gorgeous mountainous landscape will make your wedding an extra romantic affair!
Bhurban
Bhurban is just a few kilometers ahead of Murree. There is Pearl Continental, a 5 star hotel located in Bhurban that can take care of your entire wedding for you. From accommodating your guests to your decor & food, they will have you covered. Located between mountains and tall trees, this place can be perfect for your destination wedding!
Noor Mahal Bahawalpur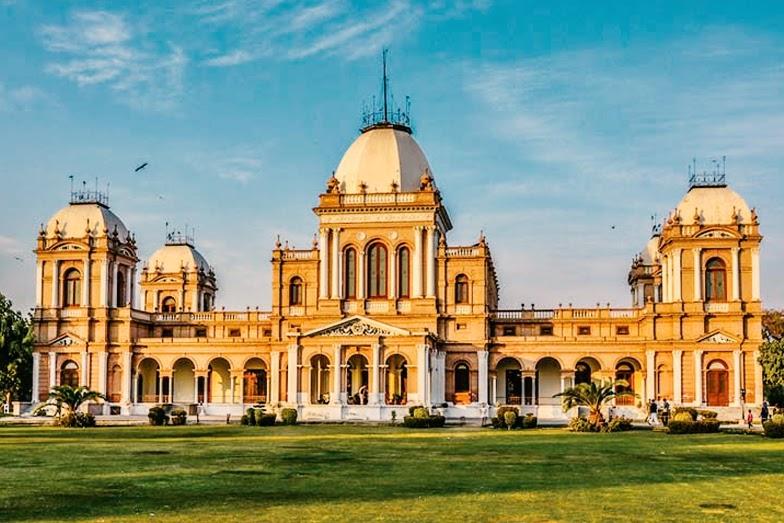 This palace was built in 1872 and belonged to the Nawabs of the city, which was a princely state back then. The structure and design of this building is inspired by Italian architecture. This place is perfect for a wedding that looks straight out of a movie.
These are some of the most beautiful locations in Pakistan but we feel like Pakistan is literally full of natural scenic beauty. No matter which city you live in, there is always that nice and calm spot that everyone loves. You can set up a wedding event anywhere you like, if you live in Islamabad, you could head to BaniGala or if you reside in Lahore, you can just head to Badshahi Mosque. Weddings need to be more about what you want! They need to be a perfect memory you will always cherish!