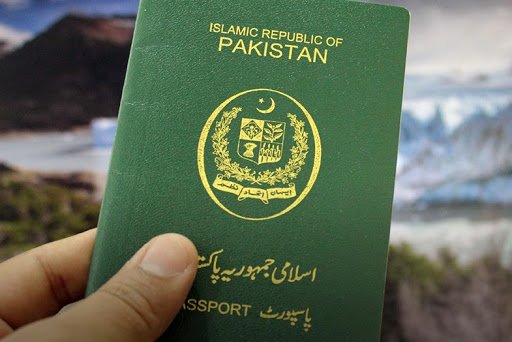 Ask any traveler what the worst part of traveling is. In an instance, they will tell you about how cumbersome and lengthy the paperwork can get, how tiring it can be to get tickets at the last minute, and how impossible it is to get visas. Pakistanis are generally allured by the sophisticated charm of countries like France and the UK. They are intrigued by the heritage and culture of Turkey, the mountains of Switzerland, and the grandeur of North America. Thus, these countries are among the most popular tourist destinations among Pakistanis. However, it is unfortunate that the visa and documentation process is strenuous and exhausting. This is why visa-free countries for Pakistani password 2021 is the need of time.
Having said that, there are innumerable countries which are to be explored besides those located in Europe and North America. Their culture and heritage is rich, their natural scenery luscious, and their customs fascinating. However, the part of visiting is this: they are visa-free countries for Pakistan. Some of these countries are located in the Pacific ocean, at a particular distance from New Zealand. A few of them are located in the Caribbean Sea and all of these countries are characterized by lovely beaches, extremely beautiful landscapes, and the best part is that their environment is favorable for visitors.
There are a total of 9 VISA FREE COUNTRIES FOR PAKISTAN and these nine countries world-wide allow Pakistanis to visit without a visa. Although they are not famous or widely known, their captivating scenic beauty and culture will surely catch any visitor by surprise.
1. Niue
Niue, a small island country, lies 2400 km northeast of New Zealand. Its area and population are rather small; the area being 241.46 square kilometers and its population being 1784 according to a census carried out in 2017. However, the country's smallness has not hindered its economic growth or scope of tourism.
Niue is home to innumerable natural wonders. Tourists can choose to visit a variety of places from pristine waters and sandy beaches to lush green sceneries to age-old caves and coral reefs. With a variety of activities available, visitors can choose to relax by the sea or they can do something more adventurous like scuba-diving or snorkeling.
2. Micronesia
Among the list of visa-free countries for a Pakistani passport, The Federal State of Micronesia is located in the Pacific ocean. Micronesia consists of 2100 islands, and the country's total land area is 2700 square kilometers. Micronesia can be divided into four groups of islands: Caroline Islands, Gilbert Islands, Marian Islands, and the Marshall Islands. Being surrounded by water, Micronesia is home to crystal blue waters, towering palm trees, calming beaches, diverse volcanoes, and coral reefs.
Tourists can hike on trails, stop by lush waterfalls, explore various cultural sites, and go snorkeling. Thus, Micronesia is a must-visit country for those fond of spending time by the seaside. It will also appeal to those who are fond of serene landscapes and an unharried lifestyle.
3. Cook Islands
Like Micronesia and Niue, Cook Islands is an island country located in the South Pacific Ocean. It is a visa-free country for Pakistan. It comprises 15 notable islands whose total area is 2,200,000 square kilometers. The two major sectors of the Cook Islands are Southern Cook Islands and the Northern Cook Islands. These islands were formed as a consequence of volcanic activity. The Northern Cook Islands have been in existence longer than the Southern Cook Islands.
The Cook Islands has 11 airports to withstand the inflow of tourists. The country's coastline extends to 120 kilometers. Its climate is tropical oceanic with trade winds. The dry season lasts from April to November and the humid season lasts from December to March. The country has low hilly islands in the southern region and low coral atolls in the northern region.
Tourists and travelers can entertain themselves by exploring natural wonders, relaxing in luxurious resorts, trying out the local cuisine, and learning about the culture and heritage of the land. For example, Cook Island's One Foot Island is the definition of heaven on Earth. The crisp, blue, and clear water is an extremely serene destination. Tourists can choose to go swimming with the fish or they can amp up their experience by snorkeling. The local cuisine comprises a variety of fresh fish caught by Japanese, South Korean, and Taiwanese vessels.
Mark Cook Islands is your next tourist destination if you want a break from the humdrum and chaos of city life. In the midst of the country's picturesque landscape, you will find yourself extremely relaxed, calm, and content.
4. Vanuatu
A culturally rich country with sweeping beaches and fresh waters, Vanuatu is an island country in the Pacific ocean. It is among the visa-free countries for Pakistani passport 2021. The country's net land area is 12189 square kilometers and its total population is 307,815 according to a 2020 census. Vanuatu is made up of 83 small-sized islands, which were formed as a result of volcanic activity. The country's climate is tropical; the cooler weather lasts from April to September, whereas the remaining year has hotter and more humid weather.
Tourists can spend their days by the sandy beaches next to the sparkling blue waters. They can choose to go swimming, snorkeling, or scuba diving. They may also go catch fish in the fresh waters or go sailing. However, there are three notable tourist destinations located in Vanuatu including Mount Yasur, which is an active volcano, the sparkling Mele Cascade Waterfalls, and Blue Holes. Vanuatu's cuisine includes a plethora of fish, fruits like mangos and papaya, and vegetables like yam and taros and sweet potatoes.
5. Dominica
An island country located in the Caribbean, Dominica has a land area of 750 square kilometers. The country's climate is agreeable. The rainy spell lasts from June to October and there is no rainfall in the rest of the months. In the summer months, the maximum average temperature is 32 degrees Celsius. The temperature in the remaining months is fairly moderate, averaging around 29-30 degrees Celsius.
Dominica beckons nature enthusiasts from around the world. Its flora and fauna are extremely diverse and rich. It is home to unique species of parrots and hummingbirds and a range of amphibians. According to scientists, some 195 species of birds reside in Dominica. Thus, it is no wonder that Dominica is known as the "nature island of the Caribbean." Rich marine life dominates the area's waters, with common dolphins, Risso dolphins, Atlantic spotted dolphins, spinner dolphins, humpback whales, Bryde's whales, dwarf sperm whales, and bottlenose dolphins living in the ocean surrounding the land.
A lack of efficient and sustainable infrastructure coupled with the fact that the island is volcanic has prevented Dominica's tourism industry from developing at the same rate as that of its neighboring countries. Despite these hinders, about 800,000 visitors frequent the island every year. The lush rainforests, flowing waterfalls, pristine waters, and beautiful beaches have immense appeal on those who love nature.
6. Haiti
Located in the Caribbean Sea, Haiti lies to the east of Cuba and Jamaica and to the west of the Bahamas. Haiti is characterised by a hot and humid climate. During the summer, the average temperature rises to 30 degree celsius. During January and February, the temperature remains around 25 degrees celsius. The country experiences minimal rainfall from November to January. During the rainy season, the lowlands and the northern and eastern parts experience more rainfall.
The country's government is making a collective effort to approve the tourism industry. Steps taken to ensure that Haiti receives tourists throughout the year are as follows: the government is attempting to dispel the country's negative image in addition to creating hotels and resorts for tourists. Those visiting the country can enjoy its beaches by going on a cruise, or by swimming, snorkeling, or scuba diving. The Haitian Carnival, an extremely acclaimed carnival in the Caribbean, attracts and entertains foreign visitors.
7. Montserrat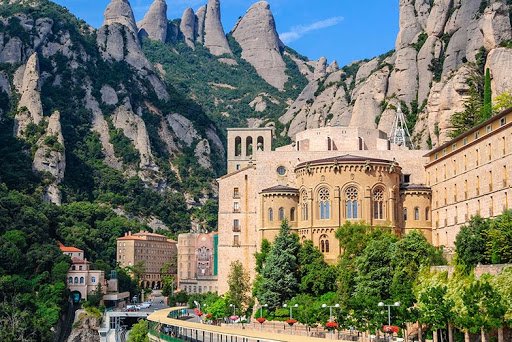 An island territory of the United Kingdom, Montserrat is quite small. The country's area is 108 square kilometers and it is home to roughly 5,000 individuals. Montserrat's economy, people, and tourism industry are coming back to life after a deadly volcanic eruption occurred in 1995. With hiking trails, volcanoes, observatories, beaches, scuba diving opportunities, Montserrat is the perfect escape for that craving peace, quiet, and nature. The locals' way of life, their customs and traditions also have a significant appeal for touring visitors. Additionally, people who admire nature will surely appreciate the various unique species of animals which can be found in the country.
8. St. Vincent and the Grenadines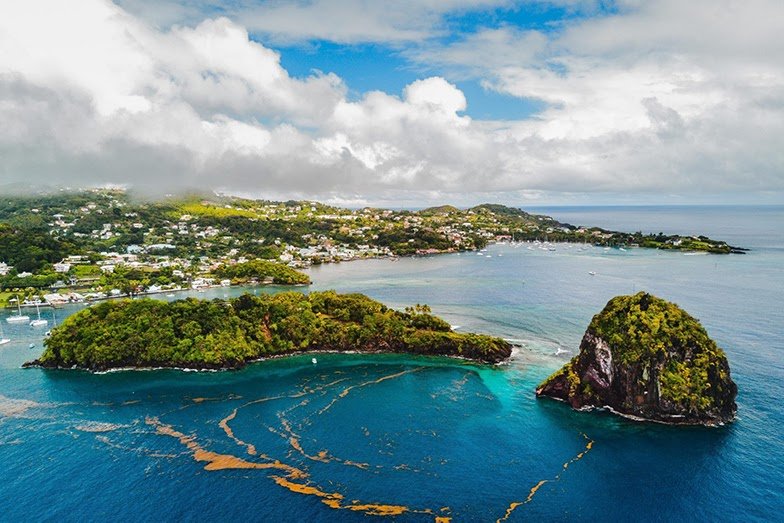 Located in the Caribbean, St. Vincent and the Grenadines has a total area of 389 square kilometers. It is positioned to the west of Barbados, south of Saint Lucia and north of Grenada. Home to many volcanoes, St.Vincent and Grenadines faced immense destruction after a dormant volcano erupted in 1995 and the late 1990s. St. Vincent's land is extremely fertile and locals are gifted with a favorable outcome after the harvesting season.
Like many other Caribbean countries, St.Vincent is blessed with rich, diverse, and one of a kind species of birds and animals. The country's tourism touched the apex after the world-renowned movies "Pirates of the Caribbean" was shot there. The government has facilitated tourism by providing adequate infrastructure. Visitors can choose to travel by air, by road, or by water. Similar to its neighboring countries located in the Caribbean, St.Vincent has captivating natural landscapes, white-sand beaches, and bright blue sparkling waters. It is no wonder that it manages to draw people from every region of the world.
9. Trinidad and Tobago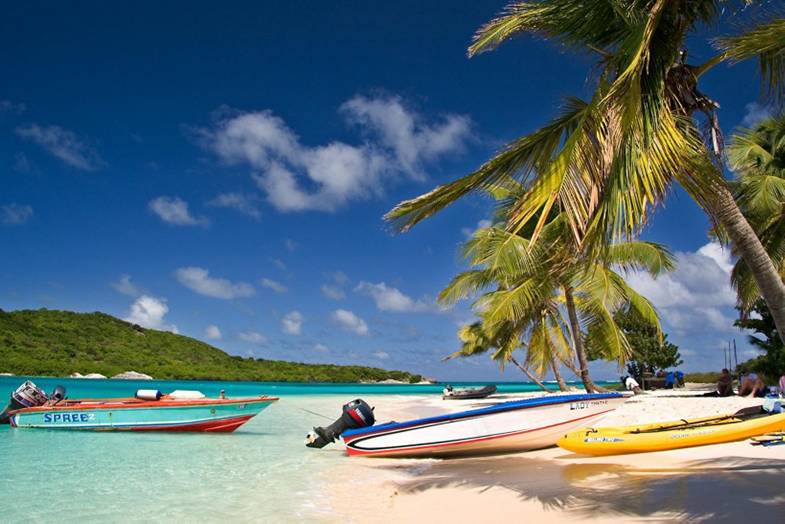 Trinidad and Tobago is a country located in the extreme south of the Caribbean. Larger in size and population than other countries, its total land area is 5,131 square kilometers and it is inhabited by a total of 1,366,725 people according to the 2020 census. The country's main islands, Trinidad and Tobago are distanced by a 20-meter strait. Its geographic landscape is rather versatile: there are mountains, swamps, and planes, there are numerous bodies of water and the eastern side is known for its beaches.
As compared to neighboring countries, Trinidad and Tobago are not as reliant on its tourist industry. This is because it has more crude oil and fossil fuel reserves. However, the government is still making an effort to accommodate visitors. Tourists are allured by the country's beaches and mountains. Its diverse natural life, mesmerizing beaches, intriguing customs, and tantalizing cuisine is likely to appeal to everyone's fancy.
VISA ON ARRIVAL COUNTRIES FOR PAKISTAN
Besides the 9 countries which allow Pakistanis to travel without a visa, there are about 23 countries that provide Pakistanis visas once they enter the country. These countries include the likes of Maldives and Kenya; both of which attract tourists from every corner of the world.
The remaining countries are as follows: Cambodia, Nepal, Timor-Leste, Cape Verde Island, Comoros Island, Guinea-Bissau, Madagascar, Mauritania, Mozambique, Rwanda, Senegal, Seychelles, Sierra Leone, Somalia, Tanzania, Togo, Uganda, Palau Islands, Samoa, Tuvalu, and Qatar. Kenya and Madagascar are the perfect destinations for animal enthusiasts. Who wouldn't want to go on a safari in Kenya's forests and watch lions, zebras, and giraffes up close in their natural habitat? So many countries among these have fascinating cultures; they have managed to preserve their traditions and values in the modern era and there is much appeal and attraction in their way of being.
This world of ours is extremely vast, diverse, and rich. Thus, it is important that we refrain from limiting ourselves by going with the flow. If you can, explore every corner and crevice of this world because it will work wonders for your personality. As Mark Twain once said: " Travelling is fatal to prejudice, bigotry, and narrow-mindedness…" As a Pakistani looking for your next travel destination, do not ignore the aforementioned countries. These Pakistani visa-free countries have a significant charm. They will surely prove to be the perfect escape for those who crave to be in the presence of nature and those who are intrigued by animals, diverse cultures, and exploring.
Are you curious to know about the visa-free countries in Pakistan because visa preps are annoying? Worry not! We have covered for you all the essential details about visa-free countries for Pakistani passport 2021 in this read. Happy scrolling!