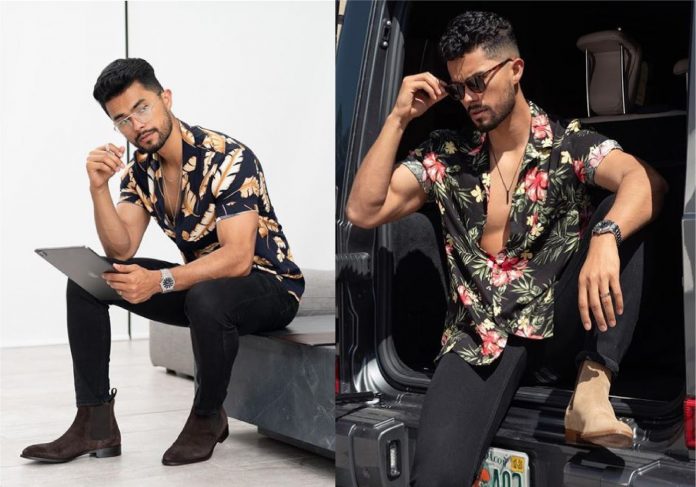 It's been a while since the old trends are met with 'hasta la vista' by the emerging generation. Now, it's all about breaking the stereotypes and bringing life to the trends that were long looked down upon. It's factual that you can't wear floral shirts in a business meeting where everyone has fought tooth and nail to look sophisticated.
However, on the occasions like hanging out on a beach, going on a long drive, having a cup of coffee together with your pals, you can wear floral shirts paired up with a white tee-shirt, 'oh so dull pants' and decent shoes or sandals.
It's as clear as day to always tone up floral shirts with dull, gray, black and navy bluish combo with minimal accessories. Even today, it's a dare to wear floral shirts for men because it has to be worn carefully acknowledging the audience around you. The confident and funky men still wear but it goes well with teengers and young boys more. Floral wears don't suit the winter's attire because cold seasons require bold, dark and heavy colors. So, make sure to know the nature of the event the next time your apparel revolves around floral men shirts.