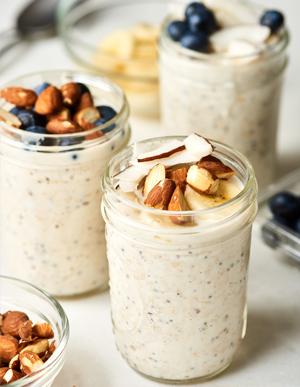 We love a healthy meal that leaves you full without overloading your system with extra calories. Overnight oats can be your early morning dose of all the nutrients you need! Oats are a rich source of fibre, protein, vitamins and many minerals such as magnesium, iron, zinc etc. It helps you regulate your gut health but that's not all the best part is that it is delicious! It is quick and easy to make and you can play around with the ingredients depending on what you have available. This is our go-to recipe to make overnight oatmeal;
Recipe: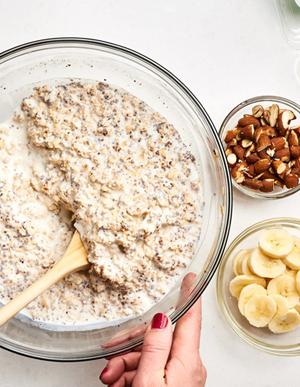 Half cup oats
Half cup milk
2 tb of nuts/seeds (almonds, cashews, chia seeds etc.)
Honey
Any seasonal fruit of your choice
Mix all the ingredients in an airtight jar and leave overnight (at least 6 hours and not more than 24 hours). Enjoy this goodness the next morning!