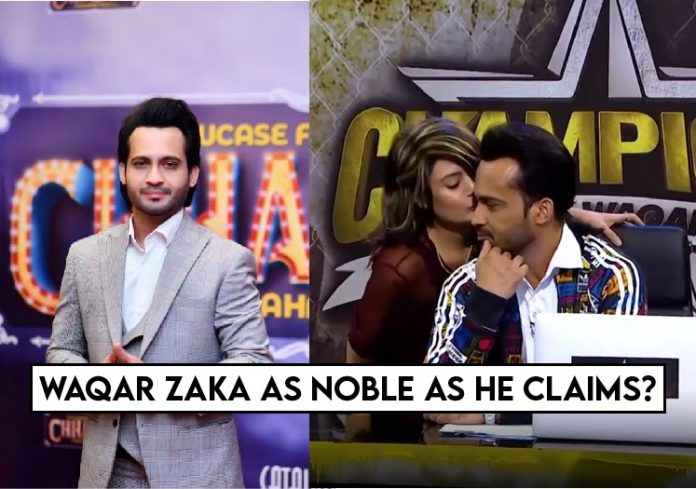 VJ turned television host, Waqar Zaka needs no introduction as he has been capturing the news headlines since years. Well, Waqar can be clearly called one of the most criticized television hosts but it's inevitable that he has spoken up positively in favour of good causes. Managing his own YouTube channel, Waqar had previously apologized for not using his programme 'Living on the Edge' to bring constructive change into the young generation. However, Waqar is still hosting the same sort of a show named Champions but has kept his temper under-control. Though, some people say it's more like the responsibility of the channel authorities to maintain the flowing content.
Waqar Zaka is also famous due to the welfare activities he's involved in. In the times when Burma was in need, Waqar personally visited Syria and helped the muslims. That time, it wasn't even possible for dignitary authorities to be present there. He also stood for Syrian Muslims and with the help of donations, he helped them alongside providing help with the rescue.
The topics on which Waqar raised voice are cybercrime, sexual abuse, acid attack and a lot more, consequently there's a hashtag mentioning Waqar Zaka in the hullabaloos like the kitten rape case and motorway case.
For youngsters, the feather in the cap for Waqar Zaka is that he spoke against the banning of a game named PUBG. The massive supporters, millions of subscribers and on-aired programmes of Waqar speak a lot for his honesty and dedication towards the promise he made to help advocate public issues.