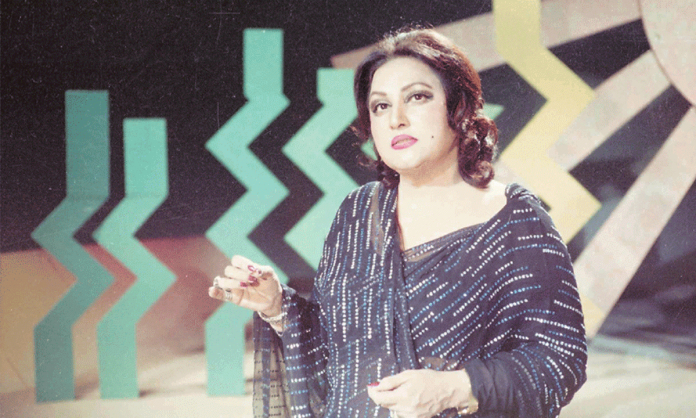 Noor Jahan needs no introduction. She is Pakistan's pride and her contribution to the music & cinema of Pakistan is so massive that she has been awarded the title of "Malika -e-Tarannum", The Queen of Melody. Born in Kasur, India on the 21st of September, 1926, Noor Jehan was fond of singing from an early age. She had a knack for practicing different styles of singing. Realizing her inclination towards music, her mother encouraged her to receive training for classical singing by Ustad Bade Ghulam Ali Khan. Noor Jahan's career took off as a film actress and singer in India where she acted in many Punjabi films and sang for these movies too.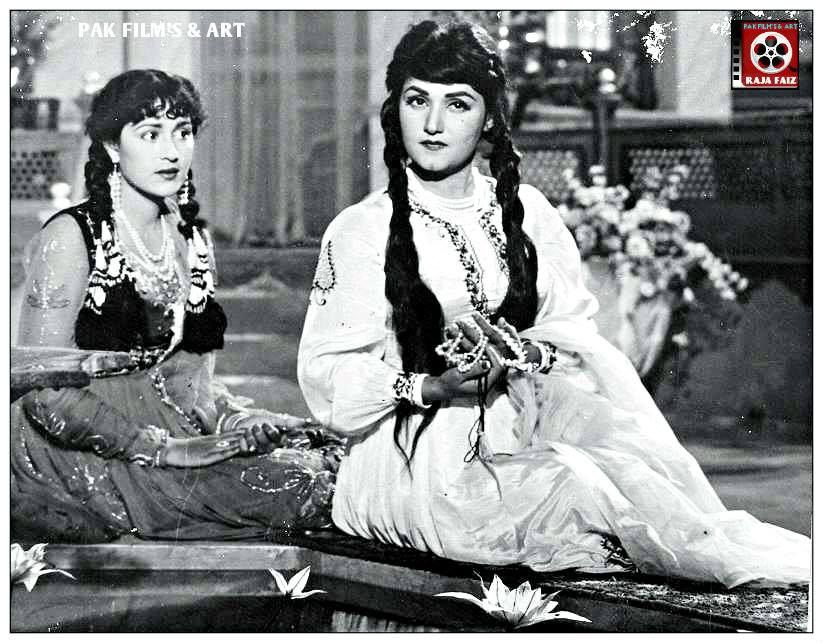 Noor Jahan
Noor Jahan got married and had three children from her first marriage. In 1947, she along with her family chose to migrate to Pakistan where she did a few more films but eventually resorted to singing alone. Her first marriage ended and she married another man, with whom she had three more children.
Noor Jahan was also the first female to direct a film in Pakistan. In 1965, the war between India and Pakistan took off and she sang many patriotic songs to boost the morale of Pakistani soldiers fighting on the border. She received a Pride of Performance award by the Government of Pakistan for her services. Being a mother to six children eventually led her to bid farewell to her acting career and she resorted to singing alone.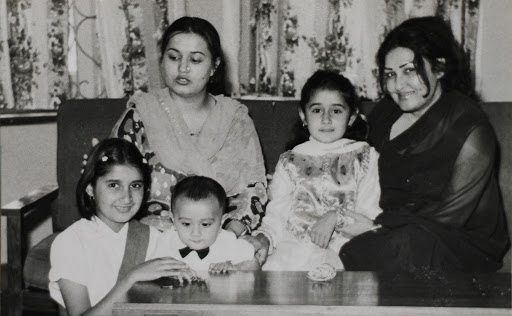 Noor Jahan has received countless awards in her career as an actress and as a singer. She made Pakistan proud by representing the nation internationally at many music festivals. She had a massive fan following that included people from all across the globe. She travelled to sing in many countries and also worked with leading musicians.
Noor Jahan has a number of beautiful songs that we can listen to and zone out to a completely different era. Her melodies are heartwarming and make us nostalgic. At the Entertainment Couch, we picked our top  favorite melodies by the queen!
1-Chandni Raaten
This is an iconic song composed by Feroze Nizami and penned down by Mushir Nizami. Noor Jahan recorded this one for the movie Dupatta in 1952.There have been so many versions that have come out but absolutely nothing beats the original sung by the queen of melody herself! Decades later, the romantic lyrics and the beautiful melody speaks to our hearts like the first time we heard it. Sab jag soye, hum jaagien, taaro se karien batien! Ho Chandni Raatien!
2-Main tere sang kaise
An original by Madam Noor Jahan, your Noor Jahan playlist is incomplete without this song.
3-Mujh se pehli si Muhabbat
This is one of the most iconic songs by Noor Jahan. This song brings together the talent of two legends, Faiz Ahmed Faiz Sahab and Madam Noor Jahan, both masters of their own art. The song is an absolute masterpiece and the lyrics and vocals are a perfect match for one another.
4-Ashiyane ki baat karte ho
Sari dunya ke ranj o gham dekh ker, muskurane ki baat karte ho! Ahh! what a beautiful song. A must listen.
5-Sun Wanjhli di meethri taan way
A beautiful punjabi number by Madam Noor Jahan that she recorded for the famous punjabi movie Heer Ranjha. This beats to this song will have you moving to the music without even realising.