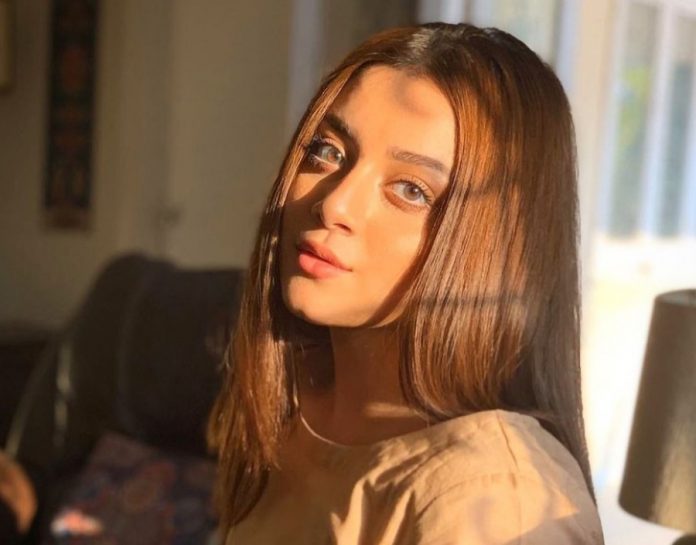 Alizeh Shah is one of the youngest actresses in the Pakistani industry, aged only 20 years old but has come a long way even in this brief time. Besides being a young talent, she is known for her cute looks and the talent she possesses.
Alizeh was born on 9th June 2000 in Karachi and started formerly with her career in 2017. Do you want to know more about Alizeh Shah, which is so far unknown to you? We have covered all the details about Alizeh Shah in this read; keep scrolling until we meet again at the end of this read!
Alizeh Shah First Appearance
Alizeh Shah first appeared on television in 2011 with her first-ever ad for Life Buoy starring Waseem Akram. The ad can be found over the internet if you look up 'Paanch ka Pahara.' She was only six at that time. It was an excellent start for any child to have an opportunity from a renowned brand and with a great cricketer. In the ad, she could be seen wearing a white uniform and a red dupatta. The ad has other children as well. The primary aim of the ad was to encourage people to wash hands-on and off with the soap.
Alizeh Shah Awards
Hum Award for Best Television Sensation
The audience liked the drama serial Ishq Tamasha in 2018 that starred Aiman Khan, Kinza Hashmi, Junaid Khan, Faizan Khawaja, and Furqan Qureshi others. Alizeh Shah played the role of Palwasha, a younger sister of Aiman Khan and Kinza Hashmi. Although she played the side role, her acting was remarkable, and so she received her first-ever award that is
Alizeh Shah First Drama
Daldal was the first-ever drama of Alizeh Shah that starred Armeena Khan and Zahid Ahmed as well. Just as Ishq Tamasha, this drama was also a Hum TV project so, we can say that Hum tv is ahead of others in terms of providing Alizeh Shah with the best projects. The drama depicted some of the wrong sides of our society. Alizeh played the role of Tamanna.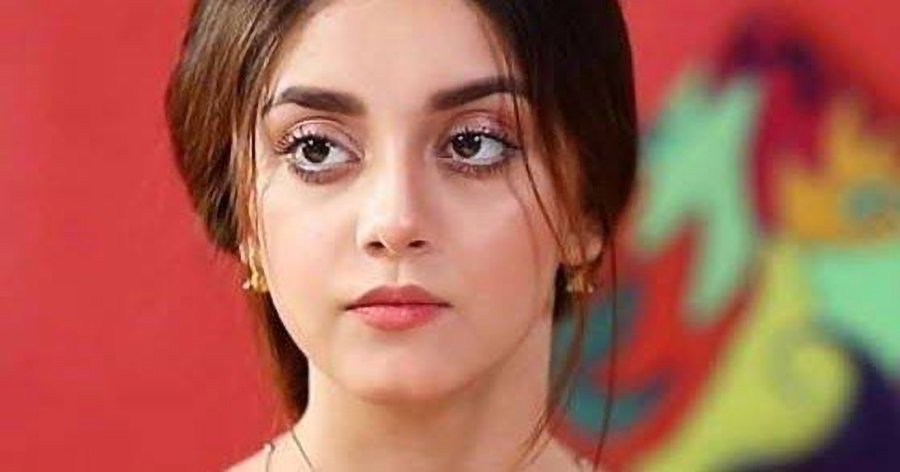 Alizeh Shah Movie
Alizeh Shah didn't stay aback when it came to the movies either. She appeared in a movie named "Superstar" that had Mahira Khan, Nadeem Baig, and Bilal Ashraf as her fellow actors. This was a 2019's film based on romance and drama. Even in this movie, Alizeh appeared as a sister of Mahira Khan. The character Alizeh played in the movie suited her personality as she could be seen jolly as well as lively as she is. The movie hit our screens on Eid.
Facts About Alizeh Shah
Alizeh has inevitably been in the industry since a young age, but she is also seeking her education. How wise!
Her fine acting could be that she prefers to work with only one project at a time so she can give it her maximum. Let's now have a look at some more amazing facts about Alizeh Shah;
Just like all of us, Alizeh gets her allowance from her parents, while the earning she makes goes straight into her savings.
Alizeh wants to pursue education from abroad, and that is one of her dreams she needs to fulfil.
Alizeh believes in the compatibility of husband and wife and that their choice does matter as much as the parents'.
Alizeh is fond of singing, which is unknown to many of us.
Alizeh is said to be a calm person until she gets irritated by some.
Alizeh is afraid of heights.
Although Alizeh is smart, she loves having junk food for her plate, and the cheat days lift her mood.
Alizeh likes to hear English music.
Alizeh not only adores the poetry of Faiz but also likes to read novels. How productive!
Alizeh is not so much into skincare, but she doesn't forget to cleanse and hydrate her skin. A reason to have clear and glowing skin!
Back in childhood, Alizeh used face masks to beautify her skin even more, but now, as she has matured, she prefers not to give her skin much of the chemical treatments but rather leave it natural.
https://entertainmentcouch.com/wp-content/uploads/2020/11/Alizeh.mp4
Alizeh Shah Real Age
Alizeh Shah is only 20 years old as she was born on 9th June 2000. However, she set the example for others that age is just a number and you can show your talent at any age possible as she received attention not only due to her good looks but majorly because of her acting skills. Alizeh Shah was even younger when she made her first debut.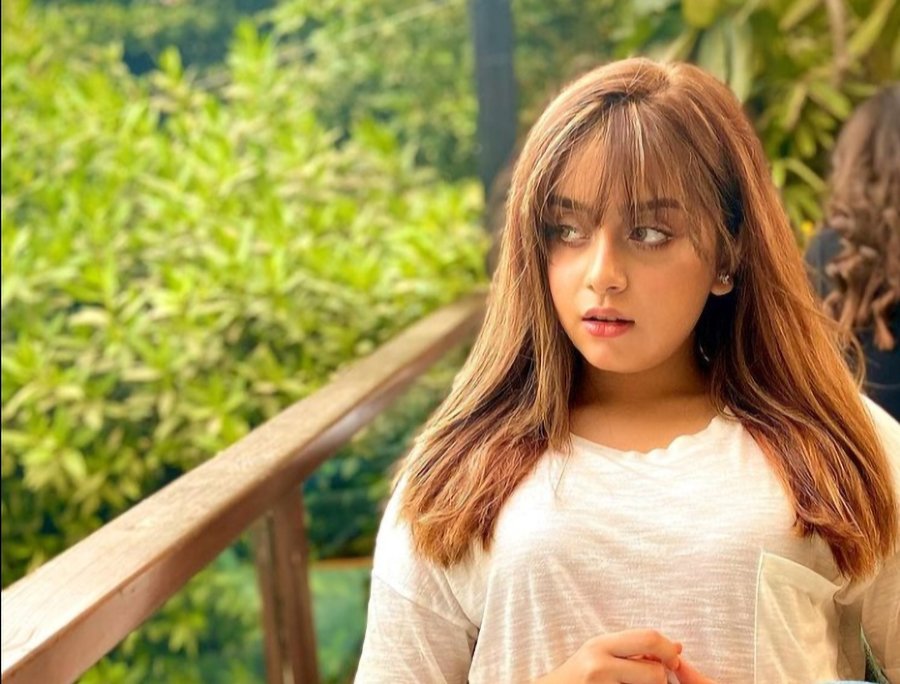 Alizeh Shah Husband
As said above, Alizeh is younger to be married. Still, according to resources and Alizeh's indirect posts, it is suspected that there is a thing between Alizeh Shah and Noaman Sami. Noaman is older than Alizeh and made his debut through Talash, which was a film of 2019. However, there is nothing confirmed yet about their relation. The fantastic thing is that we are often seen praising Alizeh Shah for her expressive and big eyes, but on the flip side, Alizeh praised Noaman's eyes by stating, "He had beautiful eyes…the kind you get lost in…and I guess I did". The statement made all her fans wonder if there is something between the two. Besides, the two have been seen hanging out together many times.
Alizeh Shah Sister
Alizeh Shah is the only sister, and that is why you can call her the apple of her parents' eyes. The love can be judged by knowing that her mother often drops her to the shoots and sets. Alizeh once shared her mother's picture while they were both heading for the set. However, specifically, she is more attached to her father.
Alizeh Shah Education
It is said that Alizeh is completing her degree side by side in inter. This means that she is not only focused on her career in the industry but also on her studies to keep a safe side. Some resources also say that she is studying commerce.
Alizeh Shah Family
Alizeh Shah prefers to have the details about her family kept hidden, nor does she upload their pictures except for the one picture she shared of her mother accompanying her while leaving for the shooting set. This suggests that Alizeh's mother is pretty much supportive of her. Alizeh's mother often helps her with rehearsing and dialogues.
Alizeh Shah TikToks
It is not just the acting of Alizeh that has become the talk of the town but also the Tiktoks she makes on and off. In her Tiktoks, she can be seen speaking in the tone of a child, which makes it super cute, sometimes in the ladies' tone much older her age. She also has a fair amount of fan following on Tiktok.
Alizeh Shah Style Choice
As per Alizeh's posts and Tiktoks, it can be seen that just like other young girls in Pakistan, Alizeh also likes to play around with Western attire. Honestly, it would not be wrong if we say that Western dressing suits Alizeh's overall personality.
Alizeh Shah Instagram
Alizeh Shah has over 2.7 million fans following Instagram, where she shares her life's ongoings on and off. On the other hand, her Instagram posts are under 300. Besides Alizeh's own pictures, she has shared pictures of her ginger-colored cat as she is fond of cats. Over Instagram, Alizeh can be seen endorsing brands be it related to clothing or other accessories.