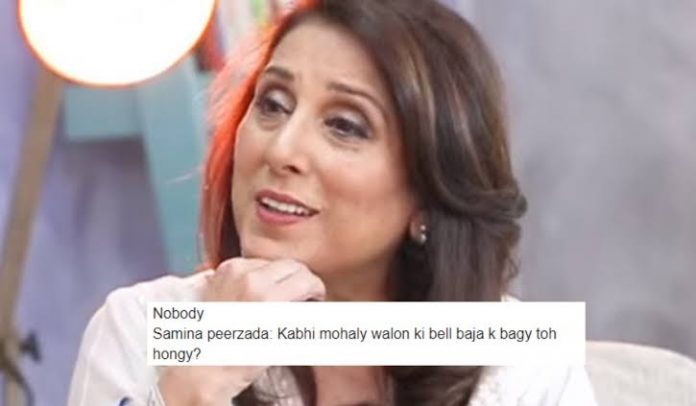 Mystifying questions like "kabhi sehri main iftaari ki hay? and "Kabhi shampoo ki bottle main paani daal k use kia hay" must have definitely hit your news-feed even once and you would be all amazed at what type of questions does Samina peerzada ask.
Well, let us relax you, by telling that she hasn't asked such ones but yes, Samina jee does ask her guests some unique and casual questions.
The show which Samina jee is currently hosting is a YouTube show and the guests that appear get super cosy with her and talk intellectually while opening up about their on-goings as well as the past life and struggles.
The questions she asks are basically the conversation smoothing sentences and the general public has got no chill but it's making all the memes which have us burst out in laughs!
On the flip side, When it was Ramzan, people got a way out to pass their fasts by imitating Samina ji's style humourly. Some of the viral memes were;
Kabhi mohallay walo ki bell baja k bhaagay tou hogy?
Kabhi bhaagtay howy saans phasi hay?
Kabhi tumhara bhi katta hay?
Kabhi iphone k charger sy samsung ka phone charge kia hay?
Kabhi fridge main roza rkha hay?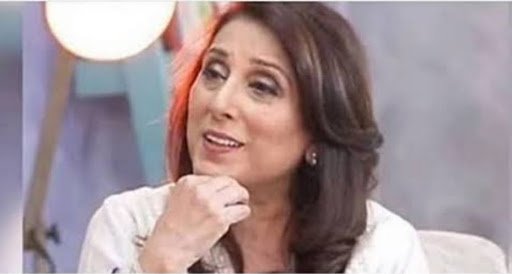 No matter what but Samina Peerzada's show named Speak your heart out has a good amount of audience and the show holds up its own impact. Samina Peerzada is one of our fine actresses who has given us plenty of good projects. The memes being created seem more like an expression of appreciation to the way how she makes everyone comfortable at her show that they all genuinely 'speak their hearts out'.