Money heist is originally a spanish TV show, that was initially called La Casa De Papel which means House of Paper. Netflix acquired the right to stream the show for international audiences and the show gained immense popularity. It remained in the TOP 10 most watched shows in Pakistan for months! So it was pretty famous and almost everyone had seen it. Our facebook timelines were also full of people taking quizzes to find out which money heist character were they most like. Yes the obsession with the show was real. (Guilty!)
So the pakistani cinema draws inspiration from the famous show and comes up with a concept of a movie called 50 crores but it appears to be more of a rip-off of the entire concept rather than just inspiration. We have seen teasers of Aijaz Aslam, Saboor Aly, Faisal Qureshi, Asad Siddidqui and a few more and the entire cast has striking similarities with the main cast of Money Heist. They are shown holding ID tags under police custody and guess what? They have city names like MirPur Khas, Mianwali etc. Bro? Seriously? Where is the originality? We assume that Faisal Qureshi playing "Chief" is our desi version of the Professor from the original show. There is obvious similarity in the way he appears and acts.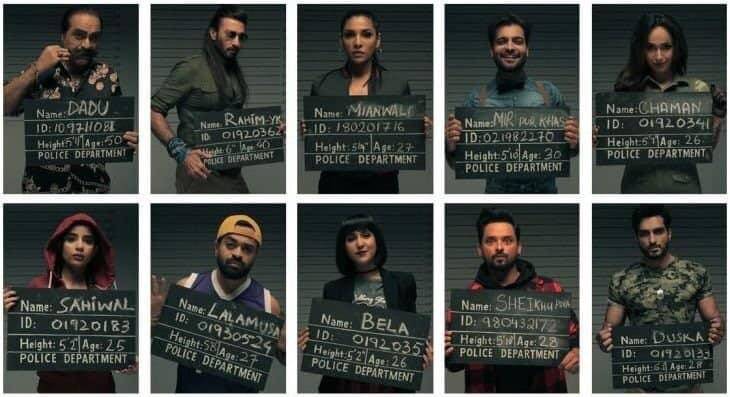 Honestly, the teasers have made us cringe and we hope this isn't as embarrassing as we think it will be!