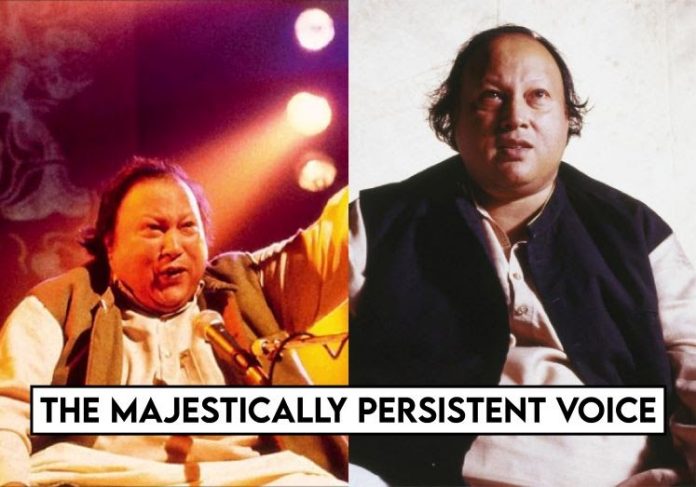 It's not easy to attain the title of Shahenshah-e-Qawali and inaugurate to the massive audience the captivating Sufi music.
Being blessed with a six octave vocal range and the flair to perform unstoppably for long hours at a high intensity, the king of the kings of qawwali was born in Faisalabad and that's where he found his last resting place. Having the privilege of performing in over 40 countries, NFAK became a distinctive world music artist.
NFAK performed as early as the age of 15 years and declared to the world that he possessed a class of his own.
Some of his famous qawwalis include Mast nazro se Allah bachaye, Sochta houn k wo kitnay masoom thy, Aap bethe hain balin pe mere and Saanso ki maala pe simron.
Despite being an epitome of talent, Nusrat Fateh Ali Khan inherited the best vocals from the family which had qawwali as a tradition for over 600 years. Alongside being acknowledged as a singer, the versatile qawwali king also made contributions to his country as a musician, song-writer and music director. The talented personality will be held in high esteem and cherished forever.