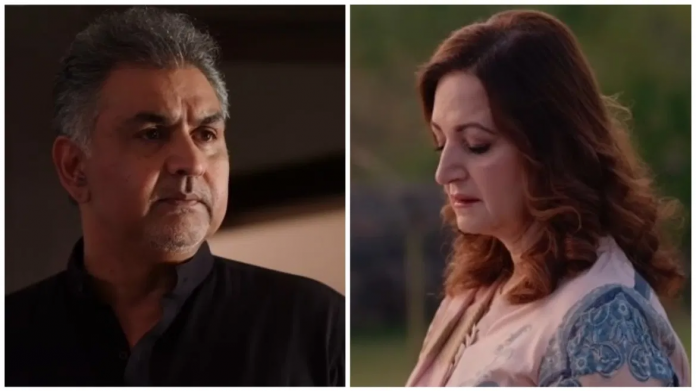 We love Hassan's mom in Sabaat so much that we thought her character deserves an entire post. Hassan's mother is being played by the talented Laila Zuberi and we love everything about this character. It is such a breather to watch a genuinely good saas on a Pakistani Television drama, who is not evil and constantly plotting and scheming to sabotage her bahu's life. The funny thing is that from all the episodes we saw, we couldn't figure out what her actual name in the show is. She is either Mrs. Farid or Hassan & Miraal's mom! But her character is an epitome of comfort and warmth.
She is humble!
Despite having a husband who is super-rich, she is humble and polite. After her husband misbehaves with their bahu's parents only because they are financially not as strong as the Farids, she goes back to apologise to them. She understands that Anaya is very important to her son and does everything to make Anaya feel welcome in their house.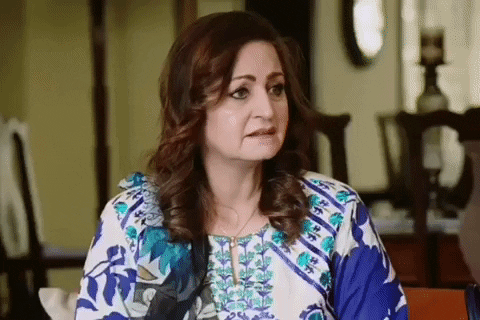 She is not scared to be honest
Her husband and daughter both are intoxicated by their wealth and power. They are arrogant and rude but Mrs. Farid will always give them a piece of her mind. She is not scared to tell her husband and daughter when they are not acting right despite their very little tolerance for criticism.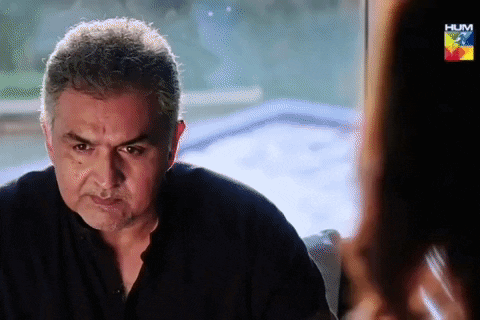 She encourages her son to live in a nuclear family set-up!
Desi moms are obsessed with their sons to the point where they hold on so tight, not allowing them the space they need to grow as a husband or a father. Hassan's mom is different! She understands that her son is now married and he and his wife might be more comfortable living on their own, so she encourages him to move out! The best part is that she makes it look as natural as it needs to be. There is no bad feeling or unnecessary drama from her end.
She chooses to side with truth
By now we have understood that she really loves Hassan but when he falsely accuses his wife for cheating on him, she decides to visit her bahu to hear her side of the story. She doesn't love her love for her son blind her from the truth and she is not biased in her judgement.
We adore this aunty and we hope that we can show more characters like her in our TV dramas.
We hope more aunties with sons are inspired by Hassan's amazing mama!