Cooking can look very scary to someone who doesn't know how to cook. Especially cooking desi food can look harder than it actually is. All the vegetables and spices that go into one dish – you just give up before you even try. Here's some super easy and delicious things for you to cook!
Chicken karahi
Who doesn't love Chicken Karahi right? We know we do! Chicken karahi can be one of the easiest and yummiest things you can try to make as a new cook! There are a million recipes out there and none can go wrong. You don't even need to cut pyaaz for this one.
How we do it:
Fry some chicken in garlic paste, add 3 to 4 tomatoes and a spoon of yogurt to your chicken. Throw in your spices, the basic ones, salt, red chili powder, coriander powder and a pinch of turmeric! Let the chicken cook on low flame and in about 25 minutes your delicious Karahi is ready! Garnish with some fresh chilis and ginger!
Pro Tip:
Get garma garam naan and some dahi to go with it!
ProPro Tip:
Add a bottle of thandi thar Coke and dinner is perfect!
Daal Chawal
Daal Chawal is delicious and SO easy to make!
How we do it: We soak half a cup of Daal Moong and half a cup Daal Masur for about 30 minutes. Then we boil about 4 glasses of water, add both the daals to it. Add spices to your taste, salt, red chili powder, coriander powder and a pinch of turmeric! Now you just let your daal cook until you have a fine thick paste.
Time to add some tarka to you Daal. Heat some oil or ghee. Add a small finely sliced onion, two mashed garlic cloves and cumin seeds (zeera) to your oil. Once your onions are dark brown in appearance, add this mixture of oil to your daal and cover!
Ta-daa! Mazedar Daal is ready.
For your rice, you literally just have to add soaked rice to salted boiling water. Let your rice cook and soak out the excess water once you feel the rice are done!
ProTip:
Daal Chawal tastes absolutely amazing with some fresh salad, achaar and shami kebabs!
Aloo ki Bhujia
The best thing about learning to make Aloo ki Bhujiya is that it's easy and will make you feel like you've got this. And then literally every other Sabzi follows the same recipe!
How we do it:
Heat a little oil, add a couple of finely sliced onions and let them fry until they appear golden brown, add a couple of tomatoes, potato cubes and all your spices, salt, red chili powder and coriander powder! Add a glass of water and cover your pot. Let your bhujia cook on a low flame.
If it's your first time cooking, you have to make sure that you add just enough water for your potatoes to be fully cooked by the time the water in your pot evaporates. So start by adding less water, you can always add more if the potatoes feel undercooked but if you add too much water, your potatoes might turn into a paste!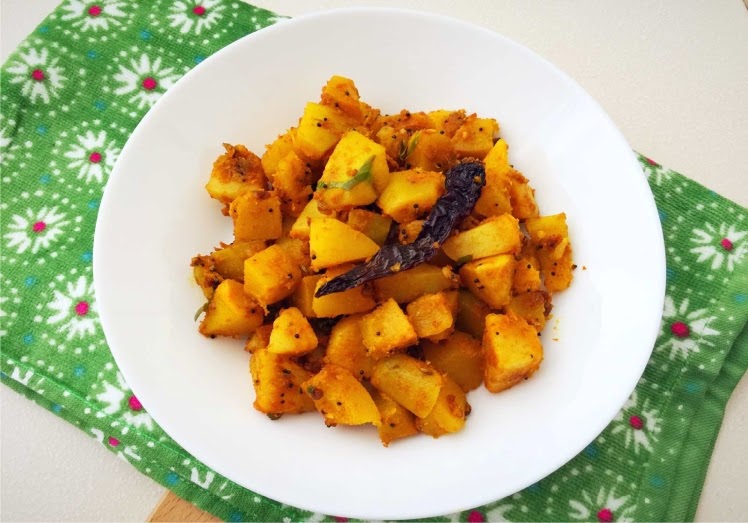 Seviyan
How could we not add a meetha to this list? Seviyan is a delicious and simple meetha that reminds us of sweet Eids from our childhood. It is so easy to make. All you need to buy is some Vermicelli, everything else that you need will probably already be present in your kitchen.
How we do it:
Heat two tablespoons of ghee, add green cardamom and your vermicelli (or seviyan) to it. Lightly fry your vermicelli until it is light golden. Make sure not to burn it.
Add milk and sugar to your taste, let it boil and yoru seviyan are ready!
Pro Tip:
Add a handful of nuts to your seviyan!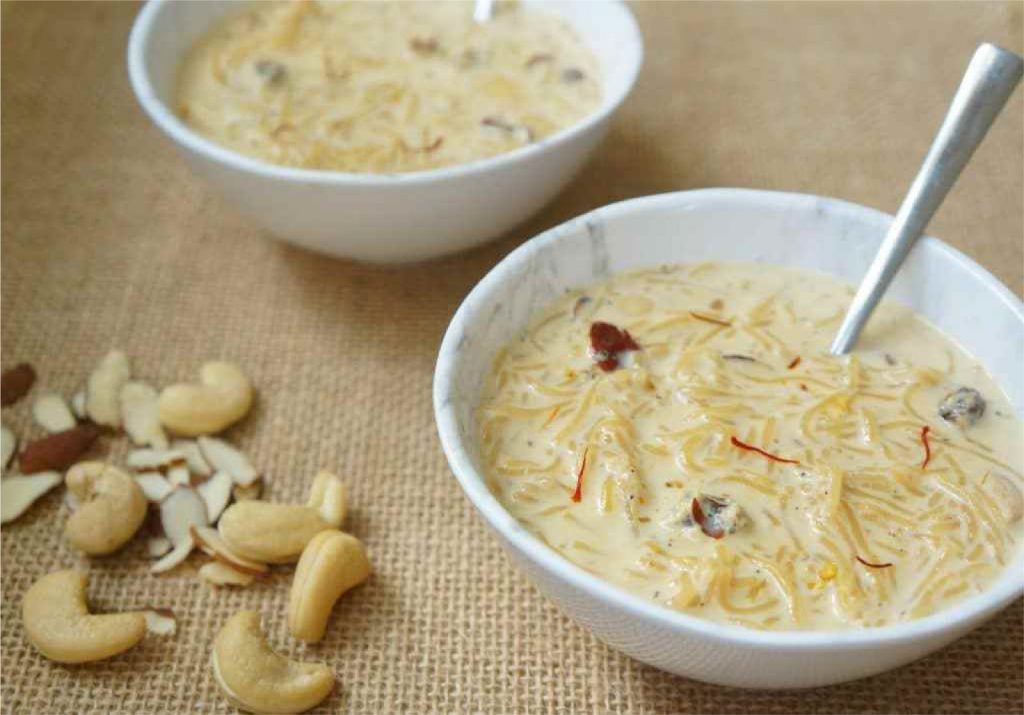 Shabash let's get cooking!